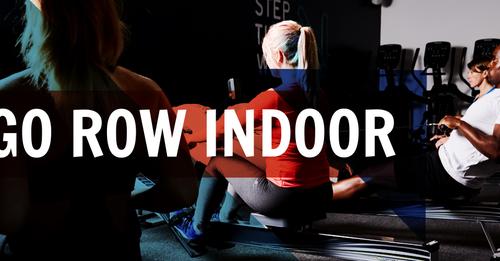 One of the exciting developments at Tay Rowing Club this year has been the introduction of schools indoor rowing at Bertha Park High School. We were awarded a grant back in 2020 to purchase eight concept 2 rowing machines with the purpose of using them to support junior rowing. Initially these erg's were loaned to club members for indoor training throughout covid lockdowns and now they have now been moved to Bertha Park High School in order to be used by pupils in a lunchtime club.
The lunchtime club runs weekly and has seen lots of interest with older and younger pupils alike. The format is very adaptable and can allow for teams of four rowers to one machine so we can accommodate large groups of kids. Scottish rowing has a schools indoor league that allows schools to compete against each other and the long term aim is to get Bertha taking part in this.
This school rowing club is supported by teachers from the school and also Tay RC members. A big thanks to Fiona and Rachel who have supported the club and volunteered their time to help run the sessions. In the long term the club will be run by the school teachers with Tay RC only needing to visit every now and then. I hope to even create a blueprint of session plans that can be replicated in other state schools in Perth (we already have Perth Grammar School interested!).
Indoor rowing is great to get pupils involved and interested in rowing but the next step is to facilitate school rowing on the water at Tay RC by method of "come and try" sessions. There is still a long way to go before we have a junior rowing section at Tay but this is an encouraging step forward.