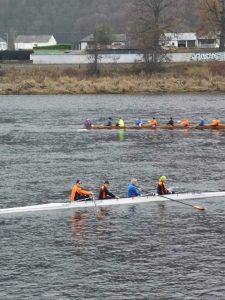 Over the past few weeks we've been getting put through our paces (weather permitting) in readiness for the Rutherford Head taking place this coming Saturday, 1st December in Tyneside.  As a relatively new club, we're very excited to have 2 boats in the line up; 1 x women's 8+ and 1 x mens 8+.  Good luck to everyone taking part!
About Rutherford Head;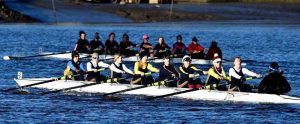 Rutherford Head is Tyne ARC's premier rowing event, run over a 4500 metre course from Scotswood to Newburn. Racing starts 10:30 (Div 1) and 13:45 (Div 2). If not rowing, why not come and watch? Food and drinks on sale all day. Social event in evening. Details including the poster are at www.tynerowingclub.org/pages/rutherford_head_180561.cfm. Entries open on BROE at 6.00pm sharp on 1 November 2018.